Sustainability Ethos
We are committed to honour Mother Earth in all that we do. Every aspect of Matinata has been created with sustainability and "less is more" principles in mind. We have worked hard to make everything a reality, from the sourcing of our ingredients to the packaging and beyond.

It is our responsibility and promise to continually support ethical supply chains that promote the values of environmental protection, sustainable materials, and the harvesting of fair trade and cruelty-free ingredients.
Bottles that are more than just beautiful
Our bottles are made of dark purple MIRON glass, which preserves the delicacy and potency of our ingredients throughout their shelf life. Fully recyclable, without harmful impact on the environment, this packaging is a sustainable choice.
Paper boxes without plastic coating
Our cardboard boxes are made from chlorine and acid-free paper, free of heavy metals and sourced from responsible forestry. They are fully biodegradable and recyclable.
Checked and proven by certification bodies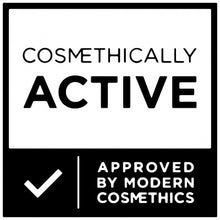 We are the first Croatian brand to bear the CosmEthically ACTIVE certificate. This certificate evaluates the cosmetic product according to its natural origin and the concentration of active ingredients. This is confirmation of the efficacy and potency of Matinata products.
Matinata products are certified organic according to the ECOGEA standard. Our labels transparently show the percentage of natural ingredients and those from organic farming.