Nature's Pharmacy
We trust in Mother Nature's ability to nurture and protect and that there's strength in combining all that she has to offer.
That's why we have carefully selected natural botanical ingredients from around the world to create pure and effective formulations that work in synergy with your skin.
Each ingredient is used at its optimal concentration to replenish, repair and support your skin barrier.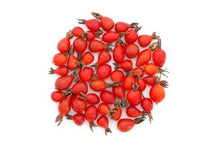 Rosehip
lat: Rosa Canina
Featured in: re.glow
Rosehip oil is extracted from the fruit of the dog rose, which is particularly rich in vitamins E and C. In addition, this colourful oil is rich in omega-3, -6 and -9 fatty acids, vitamin E, carotenoids and trans-retinoic acid. Soothes dry, irritated and sensitive skin. It is perfect for the care of prematurely damaged skin, protecting it from free radicals. It is also an excellent choice for acne-prone skin and skin with hyperpigmentation and scars.
Kakadu plum
lat: Terminalia Ferdinandiana
Featured in: re.vamp and re.water
This fruit, which grows in Australia's wildest land, is extremely rich in vitamin C - it contains twice as much as orange. Vitamin C effectively stimulates the natural production of collagen, delivering the skin a youthful and smooth appearance. Kakadu plum is also rich in a unique formulation of antioxidants that help the skin fight free radicals.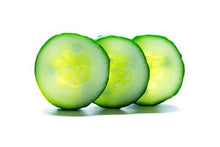 Cucumber
lat. Cucumis Sativus
Featured in: re.breezy
Cucumbers have been grown for thousands of years both as food and as a remedy for the skin. Besides their high water content of 95%, cucumbers are rich in vital nutrients such as vitamins (A, B1, B2, C), minerals and essential amino acids. Cucumbers help soothe and moisturise the skin. Their refreshing properties can reduce swelling and relieve redness and itching.