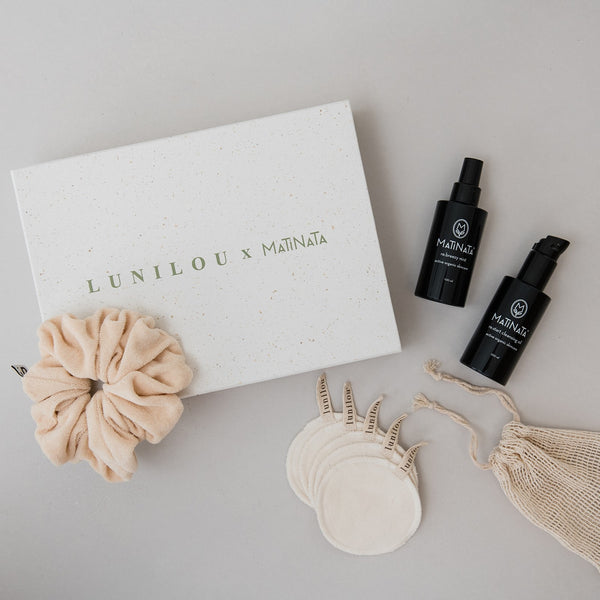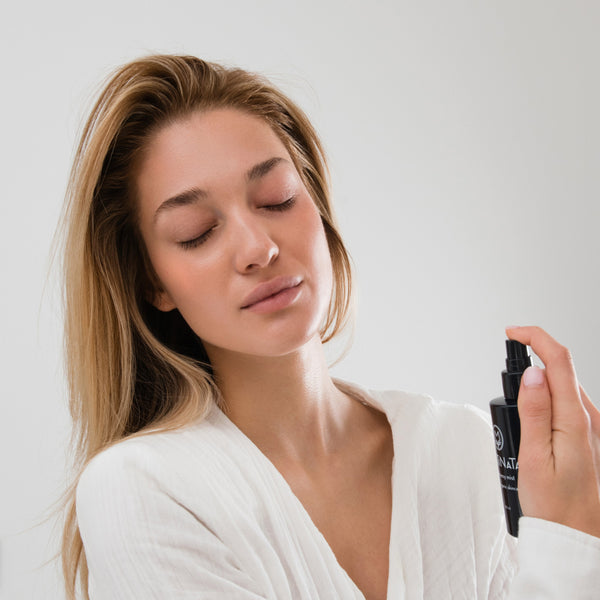 lunilou & Matinata eco-conscious beauty box
lunilou & Matinata eco-conscious beauty box marks a harmonious union of values and vision. It's more than just products; it's a symphony of sustainability and style. This limited-edition collection redefines comfort and care in the world of sustainable fashion and beauty.
Every piece in this collection echoes the brands' shared values of purity, comfort, and care.
With this partnership, we aspire to create a symphony of sustainable beauty where every product resonates with the essence of conscious living and uncompromised elegance. 
The eco-conscious beauty box includes

re.start cleansing oil

 100

 ml: Silky oil-to-milk formula effortlessly melts away makeup, impurities and sunscreen without disrupting the protective skin barrier. By harnessing the potency of pure organic plant oils selected for their skin-loving fatty acid profiles. re.start cleansing oil provides deep yet gentle cleansing that supports skin health and microbiome balance. 
Lunilou terry scrunchie: Made from 100% organic cotton, this hair accessory is incredibly soft and gentle on your hair. The French Terry fabric provides a luxurious touch, ensuring a comfortable and secure hold without causing any damage or breakage.
re.breezy mist

 

 100 ml: Crafted from nature's pure essences, re.breezy mist envelops skin in a veil of soothing moisture. A harmonious blend of organic flower hydrosols, potent antioxidants and replenishing humectants work synergistically to provide skin with unparalleled hydration while reducing visible signs of stress and environmental damage. 
Lunilou beauty pads: Reusable beauty pads made from 100% organic cotton are a perfect addition to your self-care shelf. Perfectly gentle on your skin for an even more perfect skincare routine. Great for the environment but also your wallet. No more re-buying single-use cotton pads that are frequently treated with synthetic fibres to keep them in shape or give a smoother touch.